Home Training Made Simple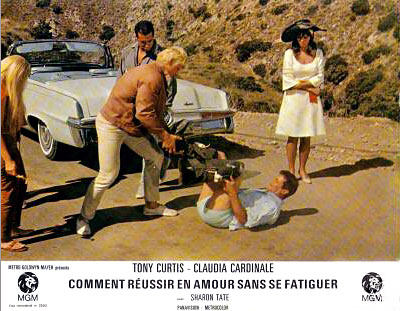 Download the full Draper here newsletter
in printable, live-link, pdf format, here.
Laree, a power-hound and gym-cat for 30 years, has recently branched off -- quite successfully, I might add -- to home training with the application of kettlebells, a sled, various gear for balance slash strength maneuvers and her pet, the TRX. Throughout the week, while I suck up gas and bounce off traffic en route to the gym, my trusty co-pilot remains on base and slings kettlebells and tugs mightily on her trick TRX.
The TRX is a simple wide-strap device that attaches to a doorway and provides endless movements not unlike the pulley and cable system at your favorite gym or dungeon. The girl grinning from ear to ear claims it's the greatest innovation since the telegraph.
How important is her TRX, you ask? We were heading home from the San Jose International Airport after her recent return from the Pennsylvania Bomber Bash when she suddenly realized she had mistakenly left her travel-easy TRX in a bomber's ride 3,000 miles away. Panic -- My TRX -- Screech!! I explained to her that returning at once to the airport would not solve the problem and she needed to remove her hands from the steering wheel, gearshift and blinker and foot from the brake and cool it... particularly as I was driving.
For one week while awaiting its return from the east coast, Laree replaced the action of the unit with High Intensity Power Pacing (HIPP). Whatever works!
I periodically consider the possibilities of training at home -- when winter storms fall trees across our roadway or commuters clog the highways and byways or rising gas prices empty our gas tanks -- and wonder what it would look like and how it would affect my body, mind and soul.
Home training -- what would it look like?
At first glance, shrimpy. I see a barbell with a pile of plates, an assortment of rigged dumbbells from 25s to 50s, with one larger adjustable dumbbell for one-arm rows and pullovers and rolling out of the way. I'd have a small heap of magnetic plates to attach to the ends of the fixed dumbbells for some persuasive lifting maneuvers. And, of course, you've got to have a bench, a sturdy inclinable bench with racks.
Everything sits on hefty mats, four-by-six-foot heavy-duty rubber mats like those installed in the back of horse trailers. A sound, clean and well-ordered under-footing is essential to uncluttered weightlifting, musclebuilding, strength building and character building.
Upon a second look, do-it-yourself home training is gaining some muscle. But this is where it gets touchy... My dedicated area is getting crowded and crowded is not conducive to expansive muscle and power building. I don't like to squat where I feel the need to duck at the same time. Pressing and curling with forceful thrusts are suppressed when the walls close in on me. Thank God for the windows and double doors opening to the great outdoors.
Hello, squirrel... Mr. Blue Jay... nice digs you have here!
Chinning and dipping bars are an easy installation for any resourceful musclehead. Make them sturdy; they have many uses. It's the pulley system and squat rack that present a problem. I could build them with one trip to the hardware store and the underground blueprints I pinched from my Muscle Beach Dungeon ventures, but 45 years later I'm too lazy.
Note: Not too lazy to lift weights every day like a monkey, but too lazy to do anything vigorous that resembles real work. Wisdom, age, stubbornness: Call it what you will... slothful fits.
Too bad I didn't own or have room for one of those rare Draper Dungeons. The Great Dungeon Project, 2006, undertaken by Odis and Torque Athletic and me produced superior multipurpose home gyms akin in structure to the Golden Gate Bridge, but the cost of materials and building and shipping, though trimmed to the bone, were too much for the market of hard-working men and women known to me and my friends. The Dungeon would be a valuable and attractive addition to a palace, penthouse, villa, mansion or ranch, but the residents of such dwellings seek Yoga, massage and hot tubs instead.
As I say, I see a bench and pair of adjustable dumbbells in the corner. I've come full circle.
Hmmm... curious... interesting... wild. These very moments during which I gather my thoughts, choose suitable words to express them and arrange the small mess in some rational order, I am drawn to the idea of home training. Imagining the act of pumping iron at the edge of my workshop door sounds more than possible and doable; it feels appealing and productive, smart and real.
There are no large and costly professional-caliber musclebuilding machines I need or yearn for. I already walk past the Hammer Strength hulks and the Cybex whatsits. I'll improvise and invent and recall my original self-training days. How to build what muscles I want and can, when I want and where I want with what I have in my hand, backyard and basement?
I'll need a milk crate and a few sturdy planks handy. Where's my hammer?
I'm off to the gym in less than an hour. Laree will join me -- oh, goody, love her company -- and we'll blast it, as we say at the old bomber airstrip. My imagination -- my greatest facility, in addition to dissecting insects -- will trip out while I rummage amid the iron and steel, causing minor havoc. What's needed to complete the finite gym in the infinite forest? What's missing?
Courage, daring and confidence for starters. The desire is brewing and the incentive will be reinforced by the next fallen tree or washed-out road. All I need is the guts and will... maybe a few posters and a satellite radio... cup holder. No Weider wall charts necessary.
Notice: Seeking guts and will, action and iron. Prepared to pay fair market price upon delivery.
The Bunker Building Bomber
Godspeed
Soak yourself in a taste of bodybuilding's Golden Era with Dick Tyler's on-the-scene record, written in his easy-going, one-of-a-kind style, West Coast Bodybuilding Scene.
Take a trip over to our
New Musclebuilding Q&A Blog
... where Dave allows us a peek into his email outbox.
Did you sign up for Dave's expanded email yet?
It's free, motivating and priceless!
We'll also send you a link to Dave's free
Body Revival Tips and Hints e-report with your confirmation notice.