Incoming, Outgoing, Never Ending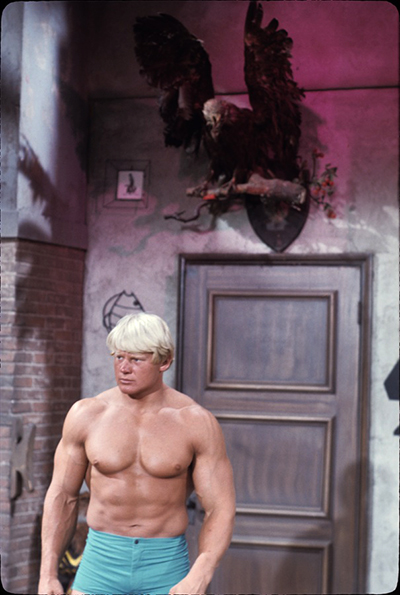 From the Monkees TV Show, photo by Henry Diltz

Download the full Draper here newsletter
in printable, live-link, pdf format, here.
Where do we begin, there are so many new and exciting things to talk about. In case you didn't notice, Labor Day has come and gone like fulltime jobs, and summer hastens to abandon us, shrinking and fading bright days like blue jeans in hot water. Autumn, the appeaser, is scheduled to fall in line on time, offering tantalizing tricks and treats, Thanksgiving and turkeys and colorful landscapes drenched in rain. And, in case you forgot, there's the certainty of winter and ice and runny noses by year's end.
And what do you want for Christmas, little girl? Kettlebells? Bomber Blend? Chalk?
I am so filled with hope that I think I will explode. Joy is everywhere. To occupy my mind and make the most of my life, I shall go to the gym and lift weights whenever the precious opportunity arises. I'll eat an abundance of wholesome food to serve my abounding vigor and might. When not engaged in generous and inspiring acts of selflessness, resolving mankind's problems, pondering charitable thoughts and exhaustively sharing my inexhaustible wisdom boldly and with humility, I shall lay down my head and rest.
Rest is as honey to the soul, comfort to the mind and healing to the body containing them.

Wait a minute, hold it a sec, what the... where's my training gear, my muscle tee, my chalk? I need a protein drink, now. I need to go to the gym, now. I need the iron, now, before I flip out. You get in my way, buster, and you're just another set, just another rep in my way.
Pump, burn and gone! Focus, form and finished! Chin, dip and done! Get it? Beat it!
One thing I learned 60 years ago: "Don't let nothin' come between you and the weights. Nothin'!"
Maybe a hamburger.
Weights are not just piles of iron, as they appear to be to the naive and unsuspecting. Within their hard outer surface, as within the lifter himself, there are convolutions of almost conscious and emotion-like structures, inert processes, ready to be engaged by rare and endowed individuals. Who the individuals are is not immediately apparent; he and she emerge like savory fruit from the robust vine of life. Only in time are they [persons of particular singularity] manifest, and only by spasms of turmoil and pain, and spans of sacrifice, devotion and faithfulness, and only to those who share the Iron Spirit, the great I S, the wondrous IS.

September Surprise Day!! I'm only kidding.
It's just that it's hot and still today, and an unrelenting stream of late summer ants have invaded the kitchen (sign of imminent rain, says Laree, the local forecaster) and I have an all-time nasty allergy taunting me and provoking me to ferociously scratch my back with a wire brush like those used in auto-body repair shops. And, of course, there are the wars and rumors of wars, and the lions and tigers and bears.
Scuzies... I get downright silly when I can't make sense of things.
This I know for sure, Laree loves me, God is great and I plan to train tomorrow at the same place at the same time with the same iron and discover the same pleasure and satisfaction I always expect is there.
Mighty words from the Hercules Chronicles, which mysteriously surfaced in the primal wetlands of Secaucus in the latter half of the 20th century:
Do you not know; have you not heard?
He who does all his pushing on one day is a pushover.
He who pulls on another day, and pulls only, has lamb's wool pulled over his eyes.
Yet, he who pushes and pulls on one day, and with might, is mighty.
Let all who listen, hear.
Or not.
This is my plan of attack, troops (crap, there goes that war thing again):
Kneeling rope tucks and seated lat rows, same cable and weight, back to back
(4 x 25 reps plus 4 x 6-8 reps = 8 sets)
Seated dumbbell alternate curls and flat flies, same cable, back to back
(4 x 12, 10, 8, 6 reps plus 4 x 8+ reps = 8 sets)
Continuing long set with sort of heavy dumbbell pullover and triceps press, same weight back to back
(4 x 12 reps plus 4 x 6 reps = 8 sets)
God Bless America and her friends, and all who listen and hear... Dave
-----
You don't have to sign up for Facebook to read Dave's commentary and interactions on his Facebook page. Dave is on Facebook here:
http://www.facebook.com/bodybuilderdavedraper
Dave is on Twitter, here:
---
Take a trip over to our
Musclebuilding Q&A Blog
... where Dave allows us a peek into his email outbox.
Did you sign up for Dave's expanded email yet?
It's free, motivating and priceless!
We'll also send you a link to Dave's free
Body Revival Tips and Hints e-report with your confirmation notice.