Do Not Fall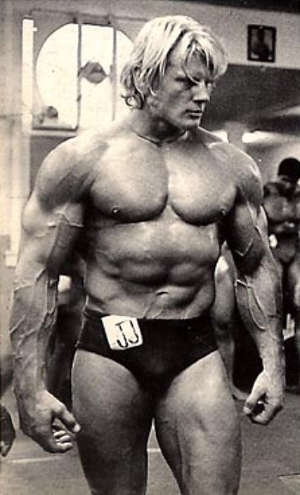 This photo is available for sale as an 8x10, click here for details

Download the full Draper here newsletter
in printable, live-link, pdf format, here.
I had no intention of writing a newsletter this week as I have not been in the gym in over two weeks and no longer feel qualified to write on such matters as physical fitness, barbell curls or strength of character. I'm a broken-down, out-of-date bomber, grounded and tied off behind Hangar 18C.
My craft went down last month during a midnight surveillance of uncharted territory. I escaped, but not without significant damage to the left wing and the associated fuselage area. Perhaps you recall: I fell on my way to the bathroom before daybreak mid-September and blasted my elbow.
Another bump in the tarmac, Bombomb Booboo, Laree will make it go away. Not.
Instead, day by day the arm agonizingly evolved into some sort of grotesque creature-monster thing from the black lagoon. Looking down toward my left elbow, I see a gnarled blue, yellow and green mess with bulges and protrusions in various directions -- in no way resembling an appendage, or imitating art or providing functional movement. It is what it is: a floppy unnecessary accessory of raw pain designed to throb, distract and obstruct.
Time for repairs, perhaps.
Trivia: My initials are D.P.D. (no, not Dave's Police Department), and the P stands for Procrastination. I have a 1st place Procrastination trophy on the mantle, two runner-ups somewhere in a box downstairs and a brass-on-walnut plaque hanging crookedly above my workspace, asking, "Why do today that which you can put off till tomorrow or the next day?"
Observing my left arm-like thing go through it's distortions, Laree and I determined it would get better in time. Daily we agreed I would surely go to the doctor the next day if it doesn't improve today.
On one occasion we thought it might burst, on another it melted a bowl of ice cubes in under 60 seconds, and more than once Laree insists I suddenly gave up secret information to the enemy, 'Okay. I'll talk. It was me. I did it.'
Oh, swell! On top of it all, I'm cowardly, treasonous and devious and dim-witted. I don't have any secrets. Do what?

Finally, yesterday, I stood before Raj, my cardiologist from India, for a long-overdue, oft-postponed exam. Raj said, blood pressure is good, Mister Draper; you're holding your own. But, wow, if that arm doesn't get any better soon, I'd go and see a doctor and have it checked out."
Just what I needed, elbow advice from a heart doctor.
Seriously, Raj. Holding my own? That's the best you can do?
What's worse, the physical pain emanating from the wound or the heartfelt misery radiating from the inability to toss the iron? I don't know, but put them together and you have Red Hot, Mama.
What shall I do?
Take two aspirin, get a good night's sleep and ask Laree in the morning. See what she thinks.
Be strong and courageous and wait on the Lord.
Go... God's Speed... Dave
B-71, just south of Hangar 18C
-----
You don't have to sign up for Facebook to read Dave's commentary and interactions on his Facebook page. Dave is on Facebook here:
http://www.facebook.com/bodybuilderdavedraper
Dave is on Twitter, here:
---
Take a trip over to our
Musclebuilding Q&A Blog
... where Dave allows us a peek into his email outbox.
Did you sign up for Dave's expanded email yet?
It's free, motivating and priceless!
We'll also send you a link to Dave's free
Body Revival Tips and Hints e-report with your confirmation notice.