Schwarzenegger, Katz, Zane and Draper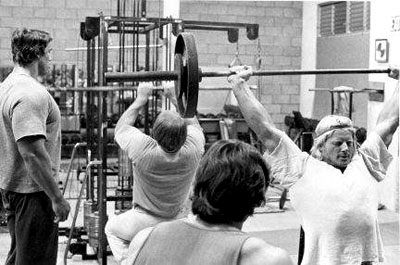 Arnold, Mike Katz, Frank Zane and me in this classic Artie Zeller shot.
Click here to go back to the Joe Gold page
Click here to check out West Coast Bodybuilding Scene for more great photos and stories
See our Golden Era photo gallery here
Want to see more Draper photos?
Would you like to purchase an autographed photo of Dave for your home gym?