Eleven Days Till Christmas
and All's Well... So Far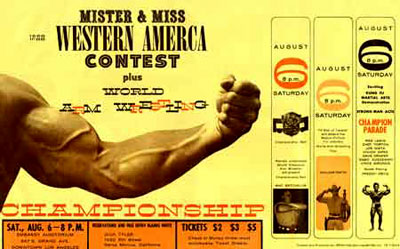 If you'd like to download the full Draper here newsletter in printable, live-link, pdf format, click here.
December, as we noted last year and the year before that, spins us in circles leaving us dizzy and out of shape. It comes on like one of those wild Gulf hurricanes with a pretty name, Jasmine or Collette. You hear the rumble and see the distant wind approaching as objects fly from a dark ominous sky. You hasten to prepare but it's too late; you're swirling amid debris and out of control.
Somehow, against promises, commitments and carefully laid plans, you are, once again, lost and confused among bright lights, lost causes and an ever-growing frazzled mob. You are on a treadmill that bears no resemblance to the one at the gym, that dreadful contraption you mock yet would die for at this delirious moment. Ah, the privacy and wisdom of a humming treadmill.
One more gift, another party, a little more holiday refreshment and, hopefully, one last trip to the ATM. No time to eat; I'll have a cookie, one shaped like Santa, and an eggnog. The mall's parking lot is full tonight, but it won't be tomorrow at the crack of dawn. Clever plan... Good morning, World, I'm here to shop.
More like, stop the world, I wanna get off.
Life's a rascal. We've gotta corner the restless creature and make him sit for a spell. But, then, he who sits grows mold in the most peculiar places. Where are you at this precarious juncture in time, space and reckoning? Whatever you do, don't submit to the year-end chaos. Keep your head (White Rabbit -- Jefferson Airplane, 1974). Don't compromise your values (discipline and order) or your valuables (muscle and might). December comes and goes like lightening; don't flash across the sky with your backside on fire.

You can still salvage the month, the remaining 18 days, should you have faltered thus far. Get a workout before nightfall; accept that you won't make vast musclebuilding gains in the next 30 days; go with the flow of the season while clutching discipline and clinging to order. The world around you cannot be tamed, but you need not be subject to it. Let the busybodies buzz busily. Busy is good -- burns calories, is often a positive distraction, adds to the economy, gets the job done and stuff like that. Busy bees make lots of honey. Find contentment in your appreciation and understanding of them and your unique separation from them.

During the vital "before nightfall" workout, expect little more than a gratifying pump with an eye on training efficiency and delight. This is not the time to set records or achieve maximum muscular exertion. You're before the iron; isn't that enough? Embrace the oneness of the moment. Observe your surroundings and be grateful for the 60 minutes to wallow in the good fight, engage the muscles, stimulate your mind and body and visit your soul, if only briefly.
You've gotta visit your soul, your center, your spirit at least once a day lest it shrivel and die. And while you're visiting, make a promise to visit again in a day or two... and to watch what you eat, for goodness sake.
Shopping, if it can't be accomplished online, should be done with good humor, efficiency and high hopes. Courage and decisiveness and a pocket full of cash often help, though the latter is one of those mystery items hidden from me over the years.

Huh! Come to think of it, decision making is another elusive possession missing from my sparse collection of important things. I also lack courage -- courage and hopefulness. What a mess! Gee. Nevermind that. This is not about me. It's about you. Be positive, bombers.
Make a list, be strong, go and buy. Do not eat junk available in amazing abundance and colorful variety at every turn in the merry mall and along the cheery boulevards. Remember your promise, the Christmas Promise: Watch what you eat, which was prefaced by the other promise: Train again in a day or two. Look sharp! Straighten up!
I feel like I'm sitting at a chess board moving the pawns back and forth without a plan to advance or take control. I don't want you to drop the ball, or the barbells, as the case may be, during this precious yet hectic month of the year. You relate and perform so much better in the world of people, places and things when you work out regularly. You know, "Ho Ho Ho, Merry Christmas everybody," not "Get outta my way before I belt ya one." And your health and fitness remain vibrant and sharp. Zoom zoom, lean machine! No gut on that Santa and his reindeer.
What can I say to lure you, beckon and coax you, inspire you -- ensure you will apply yourself to the art and responsibility of training through the frantic weeks ahead? "What if you don't?" is a good line -- works on anyone with the merest of imaginations. "You'll be sorry" is about as adult as the talking Mommy Barbie doll. You wanna grab the squealing source by the neck and give it a quick twist. See what happens when you miss a few workouts? Keep your hands in your pockets until you can wrap them around a pair of 45-pound dumbbells and start counting reps.
Remember this: A training gap appears like a loose thread at the end of a garment. The thread is barely visible at first and if left unattended, unmended, it inevitably gets hooked on this and snagged on that. In a short time the tattered thread extends its work to the entire garment and your pants fall off while your fiancee introduces you to her mom and dad at the family Christmas party. "Oh, my, what skinny legs you have, dear lad. Have you ever considered weight training?"
You can spend next January trying to catch up to last November. Oh, I just got a shot of indescribable pain through my entire body... like the moment you hit a pile of rocks after freefalling 90 feet, or stick your wet nose in an electric outlet or drop a 65-pound dumbbell onto you bare toes from an overhead triceps extension... training next year to make up for this year... horrors.
Tell me the truth. Did you look down to see if your pants were still on? I did. What a relief. Look: You're safe for now. It's only the middle of the month. The destruction has not yet occurred. Take a deep breath and thank the starry hosts and sunny heavens above. Hitting regular training sessions from now on will be a thrill. And about eating right -- tuna and water sound like dessert.
This is what I'm going to do between now and, say, January 5th. I'm maintaining my bodyweight plus or minus three pounds by eating as I always do, but with a 10- or 11-percent margin for error -- Holiday Leeway. I shall allow the three-hours-between-meals rule to slacken according to good instincts or common sense and joy of the season. I shall occasionally eat something that is neither protein nor a living vegetable or fruit -- something almost sugary. I shall train to 80-percent output and be content. It's hard writing this stuff down. I'm sweating and twitching. I shall allow myself to miss one out of four... no... one out of five workouts without sending myself to my room without TV. I shall lighten up, loosen up... I shall be set free.
I shall, accompanied by the brave and the bold, fly higher and farther and faster from here to next year... There's no stopping us now.
----
This is one of the many times of year that Laree and I remove our attention from ourselves and cast it on those around us who are less blessed. It makes feel ten feet tall. If you want to experience the same exhilarating feeling of generosity, go to our online store now and choose a gift for a needy friend or family member; A Draper Dungeon under the Christmas tree will fill them with wonder, a case of Bomber Blend in mixed flavors will delight them and strengthen them for months to come, a Top Squat will enable them squat again without pain (makes me tearful) and a selection of thick-handles will assure them of muscle development they've never before dreamed of.
Do your needy friends and family read? Laree and I in our loving thoughtfulness have made available a library of books to provoke and inspire. Buy 10 and get none free. Brother Iron, Iron on My Mind, Body Revival and West Coast Bodybuilding Scene reach for the million seller list.
We have Super Spectrim vitamins for the in-laws, Anabol Naturals for the mailman and Body Ammo for surprise visitors. Kids love our strongman grippers and training gloves. See their little faces light up.
For orders over $1,000 dollars get a free autographed 8 x 10 picture of me leaning against a giant redwood, Aptos Hills Man of the Year – runner-up.
Selflessness is worth more than gold.
Wait! There's more.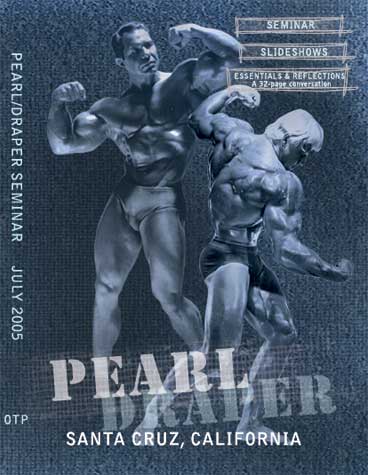 The DVD includes a one-hour-and-fifteen-minute tape of the July seminar, two muscular slide shows, plus a 32-page booklet outlining the subsequent interview between the mighty one, Bill Pearl, and me in which we discuss some favorite subjects untouched by the seminar.
To order your copy of the Bash 05 Seminar dvd with Dave and Bill Pearl click here.
Did you sign up for Dave's expanded email yet?
It's free, motivating and priceless!
We'll also send you a link to Dave's free Body Revival Tips and Hints booklet with your confirmation notice.
May we answer any bodybuilding questions for you in our forum?
If you haven't yet read Dave's bodybuilding book, Brother Iron, Sister Steel, here's more information.
You may also enjoy our ongoing weight training and fitness article blog, which we update with new material several times each week.
Are you in the mood for reading an weight training book excerpt?
Can I tell you about whey protein powders?
Could you use a new 8-week workout routine or a bodypart workout program? Need to learn how to squat or how to deadlift?
Or select a link to the left to discover our most popular pages that are sure to answer all your training questions..